Description
Unleash the Full Potential of Your Sleep with the Cutting-Edge
XBrain Total Sleep Optimizer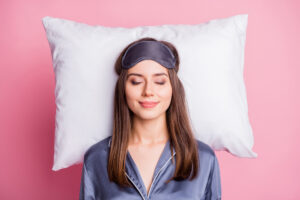 The importance of a full night's sleep should never be underestimated. Regular, deep and uninterrupted sleep can have a hugely positive impact on your overall health, but it can be hard to come by. Busy schedules and day to day commitments can result in stress build up eventually leading to short term and even chronic insomnia.
Sleep disorders are not uncommon – it's estimated that almost half of all adults will experience symptoms of insomnia at some point in their lives. These symptoms can strike at any time without warning and, more often than not, they occur when we have a lot on our plate – a big meeting, a presentation or an exam to prepare for. That's why it's important to have a high quality sleep supplement at hand.
XBrain Total Sleep Optimizer has been formulated with only the best ingredients – known as the 'sleep cocktail' – chosen for their abilities to encourage and enhance sleep. Choose Total Sleep Optimizer and never lose out to a bad night's sleep again.
Benefits of XBrain Total Sleep Optimizer
Total Sleep Optimizer incorporates mineral and plant derived ingredients to provide a natural remedy for sleep deprivation. This powerfull blend contains Magnesium L-Threonate and L-Theanine are key mineral nutrients for many bodily functions, including stimulating neurotransmitters responsible for relaxation.
Studies have also shown that magnesium can have a positive effect on many aspects of health that can have a knock-on effect on sleep quality including; reduced blood pressure, aiding depression, preventing migraines and reducing the symptoms of premenstrual syndrome (PMS).
The other key ingredient in Total Sleep Optimizer is Apium Graveolens (more commonly known as Celery Seed Extract), which is 98% Apigenin. Celery seeds are an incredibly rich source of magnesium as well as having anti-inflammatory properties, potentially reducing the symptoms of aches and pains that may otherwise restrict the amount of comfort you experience during sleep.
Usage  XBrain Total Sleep Optimizer
Total Sleep Optimizer is available in capsule form so it's discreet and easy to use before bedtime. Healthy adults are recommended to take up to four capsules daily, before sleep to experience the best effects.
You should not exceed the recommended dose and consult your medical practitioner if you have any concerns about using a sleep supplement alongside any prescribed medication.
Benefits
Experience better quality sleep
Fall asleep easier
L-Theanine & Apigenin