XBrain® Whey Protein comes in four delicious tastes, vanilla, chocolate, strawberry and banana. These flavours can be enhanced with other natural foods in these delicious and nutritious shakes, to add more nutrients and variety into your protein supplementation program.
Banana and Oatmeal Shake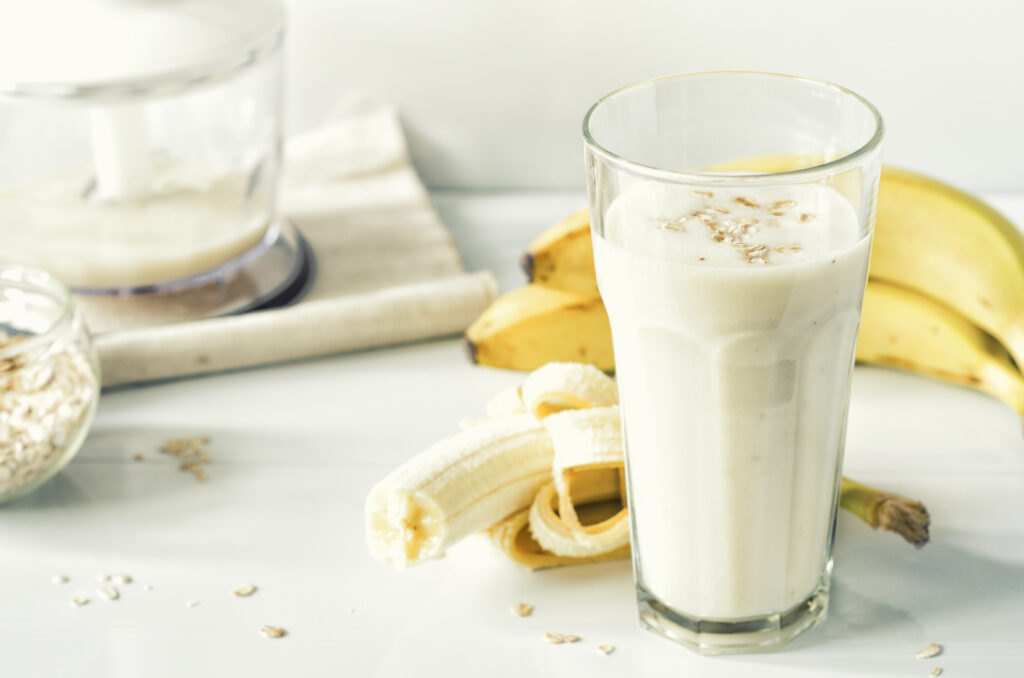 All active people know the benefit of banana, with its big load of potassium, in powering your workouts. Savvy people know that the humble oat is in fact a superfood. It's great at stabilising blood sugar levels, providing fibre. Vanilla and banana are the obvious flavours for this, but you can be adventurous and try strawberry or chocolate too.
2 tbsp. jumbo rolled oats
1 cup of walnut or almond milk
1 tsp. honey, agave syrup, or stevia to taste
Blend all the ingredients together until smooth and frothy. Enjoy cold.
Coconut and Ginger Protein Shake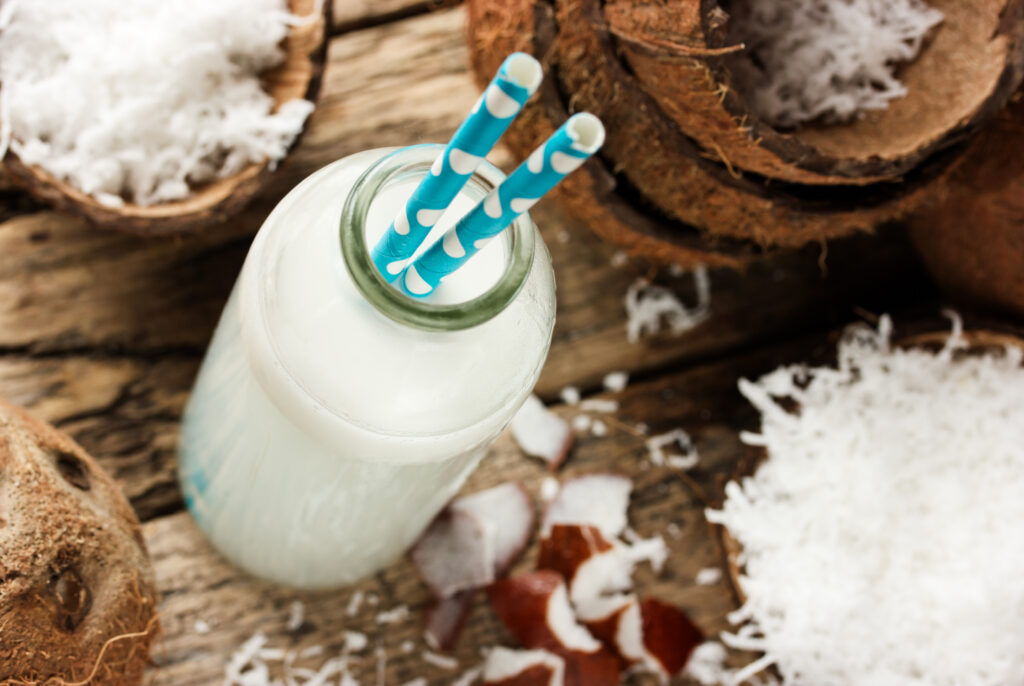 This refreshing shake full of South Asian flavours is bound to refresh you.
1 cup of cold coconut milk
2 tsp of grated fresh ginger
1 tsp grated lemon grass (optional)
Blend all the ingredients together until well combined.
Classic Strawberry and Banana Smoothie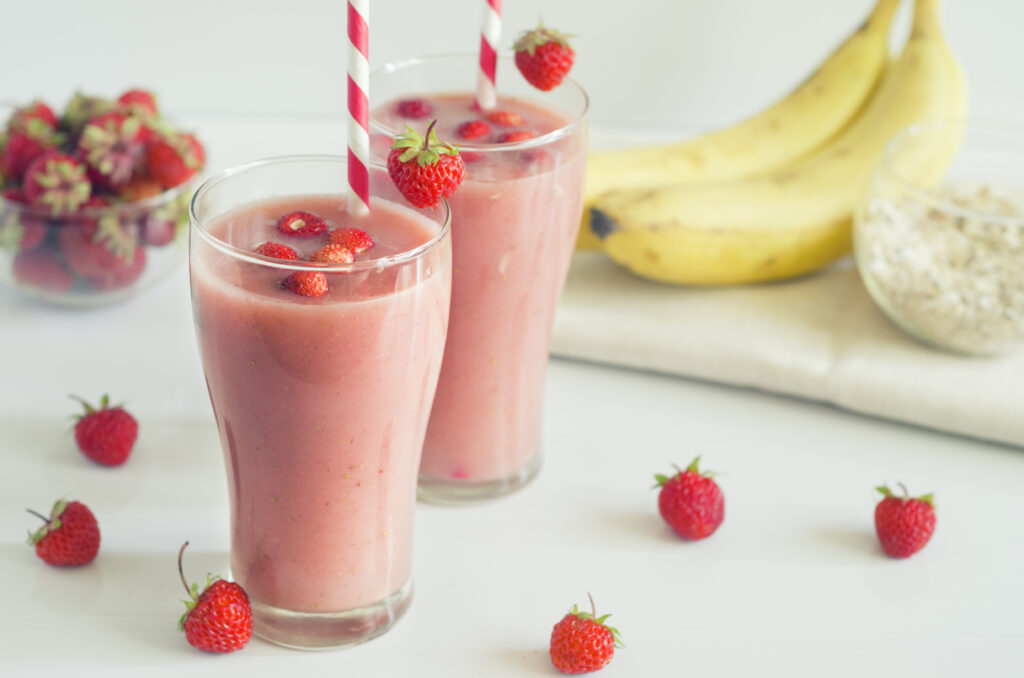 Sometimes the classic way of preparing food is still the best. Of course this 'smoothie' comes fortified with a ton of whey protein. Any flavour of XBrain's whey powder will work well in this.
Blend all the ingredients together to obtain a smooth, thick shake.
Date, Banana and Chia seeds Protein Shake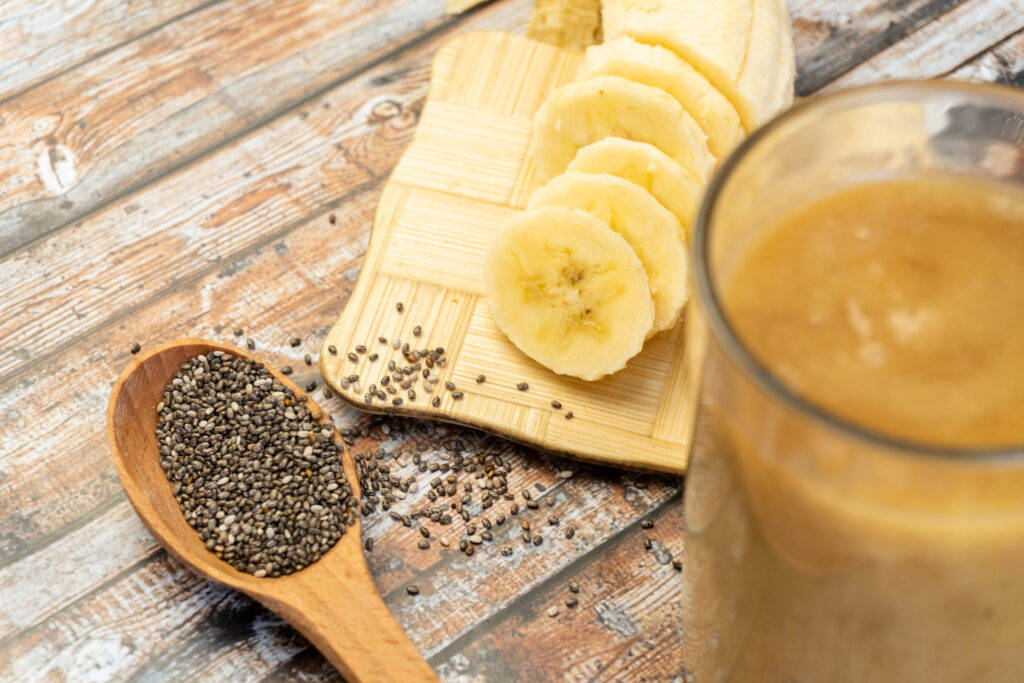 Using dates is a clever hack to sweeten your protein shakes while keeping it healthy. Soaking them in water for 15 minutes makes blending them much easier.
3 dates, soaked and pitted
1 cup of walnut or almond milk
Place all the ingredients in a blender and process until you achieve the required texture.
Pina Colada Protein Smoothie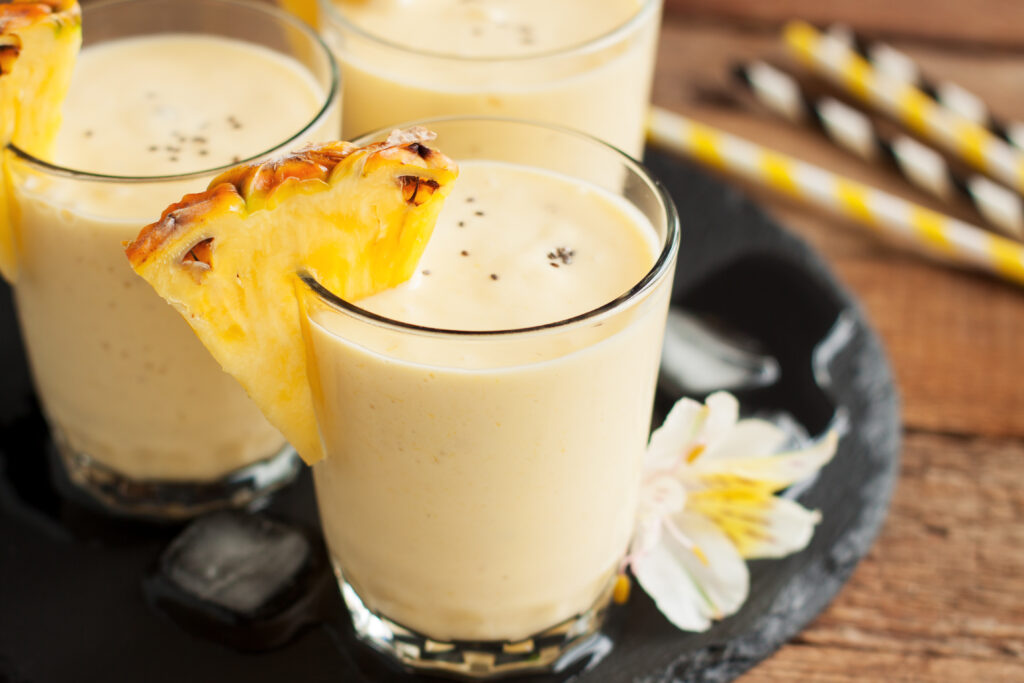 The exotic taste of coconut and pineapple is used to great effect in this shake. Pineapple is a great source of vitamin C and fruit enzymes, which aid digestion. Fresh pineapple would be best, however, canned is a much more practical, and is an acceptable substitute.
1 cup of pineapple pieces, fresh or canned
Blend all the ingredients together. Garnish with shredded coconut if you fancy a drink with a touch of sophistication.